Venue & Hospitality

Radisson Blu Hotel, Abu Dhabi Yas Island
Yas Plaza, Yas Island, P.O.Box 93725
Abu Dhabi, UAE
Conference Dates: April 22-23, 2019
Hotel Services & Amenities
Audio/Visual Equipment Rental.
Business Center.
Business Phone Service.
Complimentary Printing Service.
Express Mail.
Fax.
Meeting Rooms.
Office Rental.
Photo Copying Service.
Secretarial Service.
Telex.
Typewriter.
Video Conference.
Video Messaging.
Video Phone.
ATM.
Baggage Storage.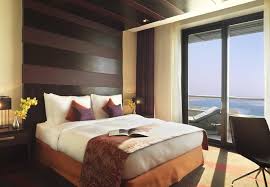 Transportation

• When driving from Abu Dhabi International Airport ,take the 2nd exit to Dubai
• Drive straight across 2 roundabouts .
• At the third roundabout, turn right
• Drive for about 250 meters
• At the roundabout, drive under the bridge and take the first exit
• Posted with the sign "Yas Island/AlRaha
• Beach Development." At the traffic light, turn right and then turn left at the first round about.
• Drive through Yas Tunnel and straight ahead through two sets of traffic lights.
• At the third traffic light, turn right and follow the road until you reach the hotel entrance.
About City
Abu Dhabi is the capital and the second most crowded city of the United Arab Emirates and furthermore capital of the Emirate of Abu Dhabi, the biggest of the UAE's seven emirates. Abu Dhabi's fast improvement and urbanization, combined with the generally high normal pay of its populace, has changed the city into a vast and propelled city. Today the city is the nation's Center of political and mechanical exercises, and a noteworthy social and business Center, because of its situation as the capital. Abu Dhabi represents around 66% of the generally $400-billion United Arab Emirates economy.
The origin of the name "Abu Dhabi" is uncertain. Meaning "Father of the Gazelle", when literally translated from Arabic, it probably referred to the few gazelles that inhabit the emirate. According to Bilal al-Budoor, assistant under-secretary for Cultural Affairs at the Ministry of Culture, Youth and Community Development, "The area had a lot of dhibaa [deer (plural)], and was nicknamed after that." An old story tells about a man who used to chase deer [dhabi (deer – singular)] and was named the "father" of the animal. Abu Dhabi's original name was Milh "salt", possibly referring to the salty water of the Persian Gulf, or the ancient salt marshes that surround the city. Some Bedouins called the city Umm Dhabi (mother of deer), while British records refer to the place as Abu Dhabi. According to some historical accounts, the name Abu Dhabi was first used more than 300 years ago. The first word of Abu Dhabi is pronounced "Bu" by inhabitants on the city's western coast. In the eastern part of the city, the pronunciation is "Abu".